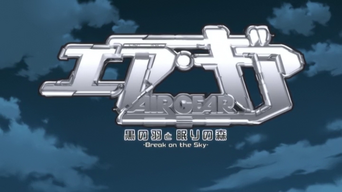 In the 33rd issue of the Weekly Shōnen Magazine, it was announced that a new Air Gear OVA will be released alongside the limited edition of Volume 29 of the manga. Animation studio Satelight will animate the OVA instead of Toei with Shinji Ishihara as director, Jun Maekawa as script writer, Osamu Horiuchi as character designer and Stanislas Brunet as mechanical design. Nobuhiko Okamoto will play Ikki, Yukari Fukui will play Kururu, and Haruka Tomatsu will play Ringo.[1]
Episodes
[
]
WARNING: SPOIL
#
Title
Original air date
1
"Which Side Will You Decide On? The Wind King vs The Thorn Queen!"
November 17, 2010
Ringo's position in Sleeping Forest can no longer be ignored. As the time draws closer to the opening of Trophaeum Tower, Sleeping Forest begins targeting all major teams and riders capable of challenging them. Among the victims is Simca, who is attacked and temporarily crippled under Ringo's orders. When Ikki discovers Ringo's role in incapacitating Simca, he considers her a traitor and runs from her. Realizing she has no other method of showing Ikki her and Sleeping Forest's true intentions, Ringo challenges Ikki to a one-on-one Dash-Type Battle.
2
"Get the GT's Eternal Seed! Kogarasumaru vs Inorganic Net !"
March 17, 2011

Because of Ikki's little mistake, Kogarasumaru can't enter the GT(Gramscale Tournament). But there was only one way to get the "Eternal Seed" as a last ticket to get there: They must now beat a virtual Inorganic Net team. Kogarasumaru is shocked after they realized the truth of the Inorganic net.

3
"Time To Be Brave, Nakayama ! Kogarasumaru Goes All Out for Battle!"
June 17, 2011
Kogarasumaru defeats the Old Sleeping Forest. Sora's virtual counterpart reveals he would never use his full power against people like them, which is mostly why his team lost.
References
[
]